NEWARK–The Florida Panthers hope for a better outcome than the last they met the Devils, which turned into a 4-2 win for New Jersey. With division leaders pulling ahead, both teams present hopes center on securing and holding a wild card position. New Jersey (36 points) holds a two-point lead over Florida  (34 points)for the final wild card spot. Ottawa has a tenuous grip on the first wild card slot with 37 points. A regulation win by the Panthers tonight puts them tied with New Jersey.
Florida won Tuesday's game with the New York Islanders 5-1, even though  the Islanders outshot Florida 34-16. Some help may come in the form of the Panthers leading scorer Jaromir Jagr, who is expected to return to action after missing the New York game with flu-like symptoms that have affected several members of the team. Jagr has 9 goals and 12 assists and shares the team lead with Jussi Jokinen who has 6 goals and 15 assists. Reilly Smith and Vincent Trocheck also have nine goals.
http://www.todaysslapshot.com/from-the-ice/jaromir-jagr-expected-to-return-thursday/?utm_source=dlvr.it&utm_medium=twitter
After tonight's game the Panthers visit Carolina Friday night for the final game of their road trip. The Panthers host Vancouver Sunday in the first of six straight games at BB&T Center as Florida will spend the holidays in Florida. Tickets and packages for all Panthers games can be purchased through http://www.floridapanthers.com.
#FlaPanthers practice in NJ. Jagr on the ice. Cats vs Devils tomorrow.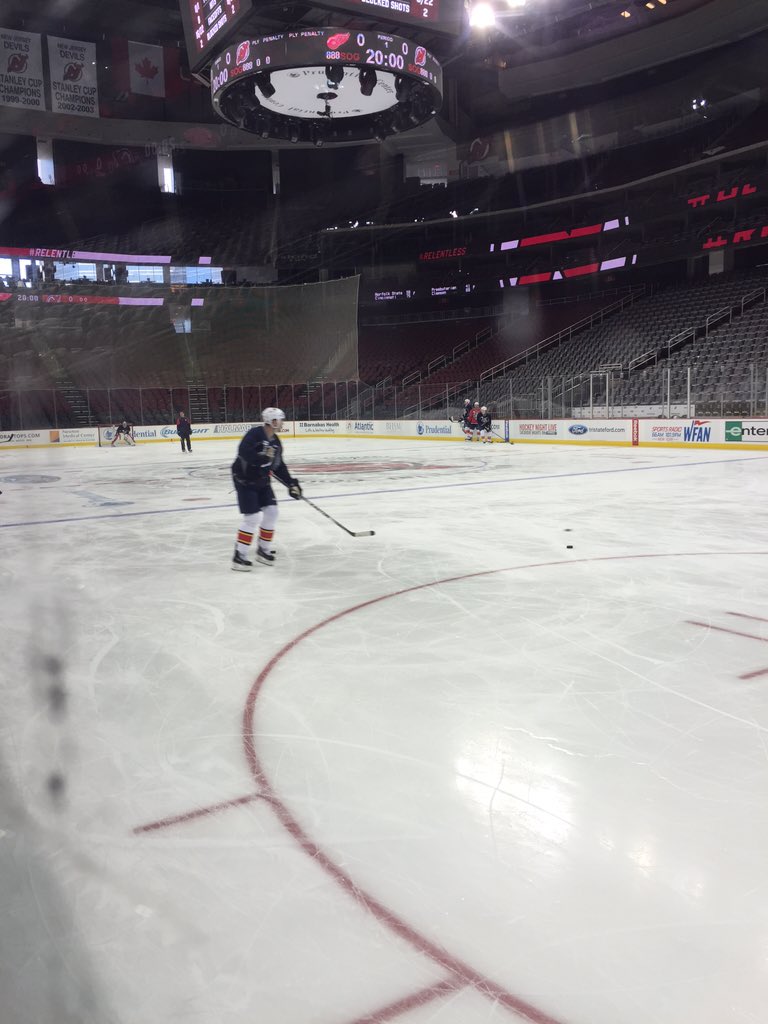 A game with New Jersey means a walk down memory lane with one of Jagr's former teams. Patrick Elias of the Devils shares his thoughts on his relationship with Jagr:
http://www.nj.com/devils/index.ssf/2015/12/patrik_elias_discusses_less-than-close_relationshi.html#incart_river_index
Mr. Elias may have a stunted memory with some of his comments. Jagr led the Devils in scoring in 2013-14, and was the team's leading scorer last season until a coaching change resulted in reduced playing time as the three-headed managerial monster of Lou Lamarillo, Scott Stephens and Adam Oates ran the franchise like a youth team, balancing out the playing time.
This morning's Atlantic division standings:
No change in the Jagr-O-Meter